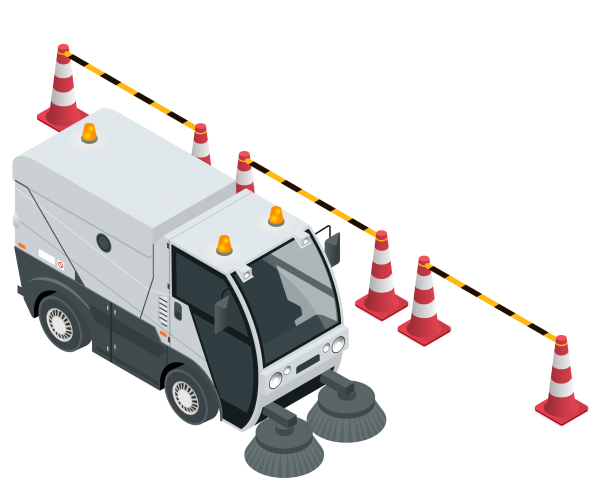 Mechanical Sweeping
Mechanical sweeping has been a core service of Eco Maintenance since our inception in 1998. We have a range of sweepers that are involved in mechanical sweeping for both local government and private contracts. Regular sweeping and litter collection is necessary to maintain the cleanliness of any public place or commercial premises.
Our larger road sweeping vehicles are designed to collect the silt and dirt build-up from road channels on a cyclic basis. Mechanical road sweeping on a regular basis and the technology we use, helps reduce road dust and improve the surrounding air quality, as well as collecting build up of small litter, silt and metal particles left from vehicles.
We also operate small footpath sweepers primarily for commercial centers. You can read about them here - link to hard surface cleaners.
During the autumn months, we sweep well known leaf fall areas on an increased frequency to prevent blockage of cesspits and storm water drains, and to provide for a safer, unencumbered carriageway. Where possible, we recycle leaf matter for garden mulch.
Our sweeper experience includes sweeping commercial centre footpaths, carriageway cleaning for a variety of road networks, car park sweeping, sweeping after markets, cesspit top clearance, leaf fall collection, special events clean up and emergency response and spill clean up.
Contact us to talk about our Mechanical Sweeping Services.